We embrace spring in Yellowstone Country. From skiing and snowmobiling on late-season snow to easing into summer adventures like fishing, biking and rafting, there's plenty to do as the temps begin to warm up. We have a few trip-planning suggestions below, but don't forget to round out your stay with local food and drink, museums, music and theater.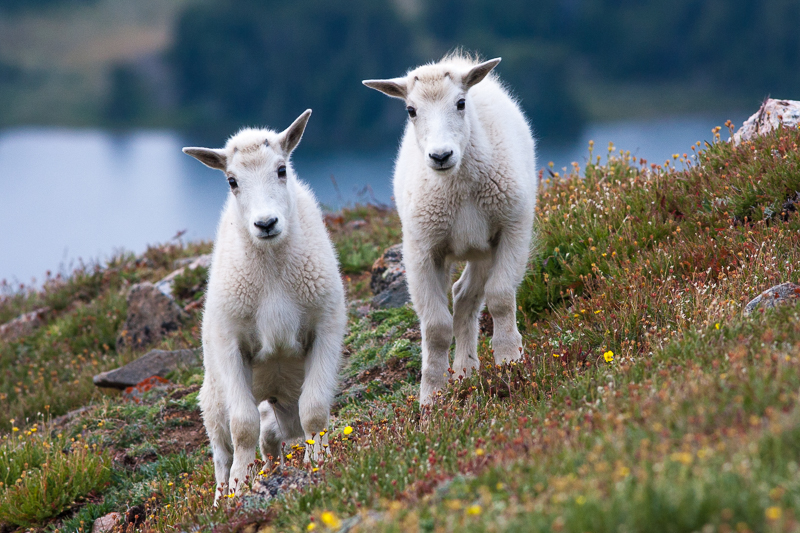 Photo, Merv Coleman
Wildlife Watching: From late March into early June, Yellowstone National Park is the perfect place to spot bighorn sheep lambs, baby bison, bear cubs and elk calves. Also watch for grizzly bears waking from their long winter naps. Because the park is less crowded in the spring, there's plenty of space for viewing.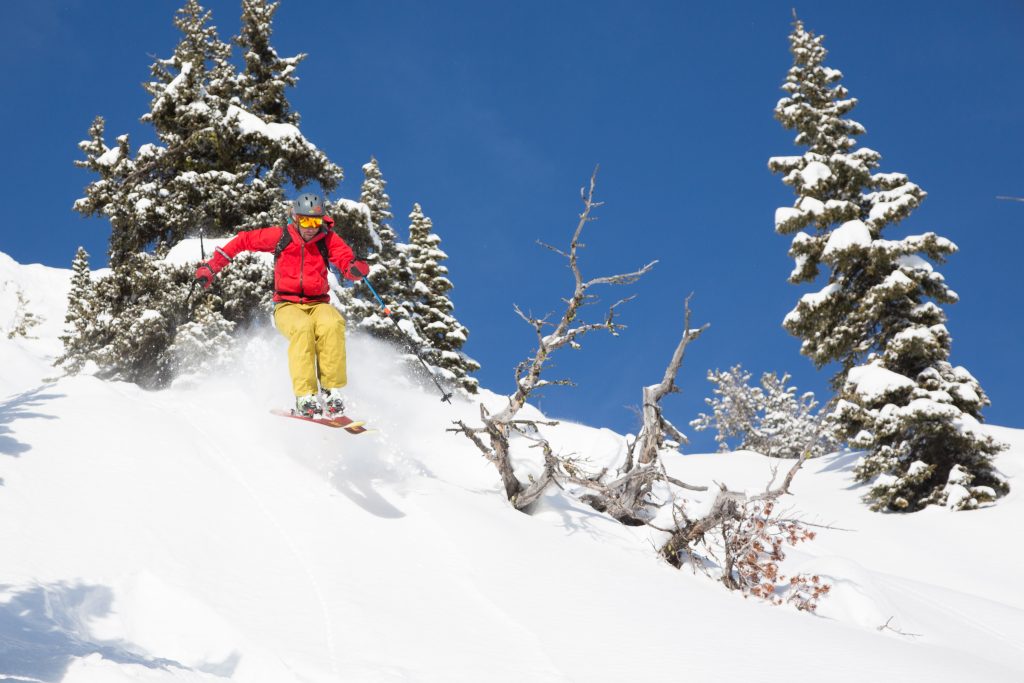 Photo, Courtesy, Bridger Bowl 
Spring Skiing: While plenty of powder makes for incredible skiing, so do bluebird skies, warm sunshine and soft snow. Spring skiing is not to be overlooked. Après ski moves outside to cozy decks and ski-goggle tans get darker. And, while there are no guarantees, Yellowstone Country is known to get some of our biggest snowstorms late in the season. Big Sky Resort, Bridger Bowl and Red Lodge Mountain are all fabulous for spring skiing.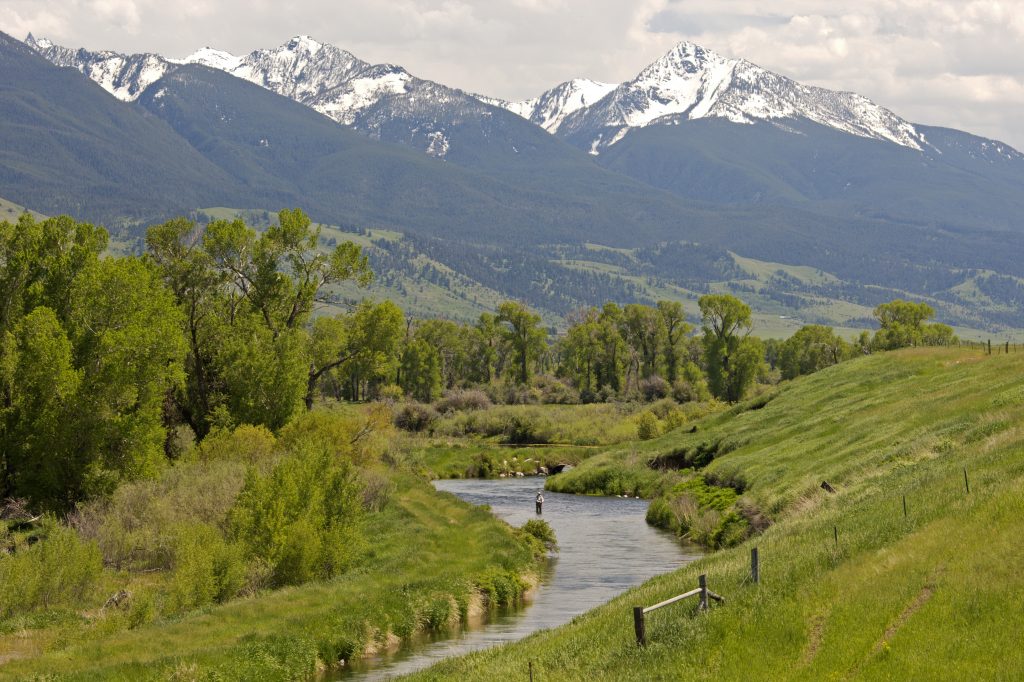 Photo, Courtesy, Lone Mountain Ranch
Pre-Runoff Fishing: Locals in the know will tell you that early spring fishing—before the run-off—is some of the best fishing of the year. The water is low and clear and the fish are biting. Plan for aggressive streamer chases and prolific hatches. The Yellowstone, Gallatin and Madison rivers are all good for early-season fishing. Contact area fly shops to keep abreast of the conditions.
Photo, Courtesy, West Yellowstone Chamber of Commerce
Biking in Yellowstone National Park: For a brief period between late March and early April, park roads are clear of snow but still closed for general use—a cyclist's dream. Yellowstone via bicycle offers a much different perspective; the slow pace allows for a more intimate experience with the landscape. Keep in mind, wildlife is just that; wild. Stay a safe distance away. Also, the weather is finicky this time of year, so be sure to pack layers of clothing, including waterproof gear in the case of snow or rain. For more information on planning your biking trip, click here.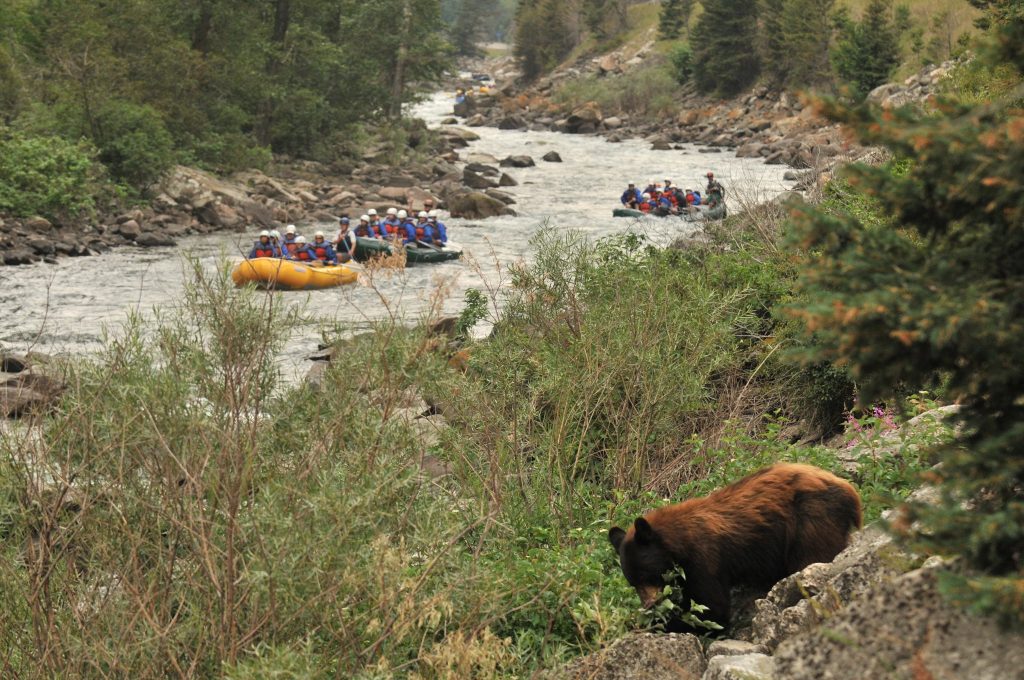 Photo, Courtesy, Geyser Whitewater
Whitewater Rafting: Beginning in May, the Yellowstone and Gallatin rivers are ripe for whitewater rafting. Depending on your ability and the water levels, there's an option for everyone. The Yellowstone River is wide with rolling waves…perfect for families. Various stretches of the Gallatin River offer more continuous and challenging whitewater, but there are also mellow sections for a calmer ride. For tour information, go to Montana Whitewater Raft Company or Geyser Whitewater Expeditions.
To learn more about spring activities in the area, check out blog.visityellowstonecountry.com.