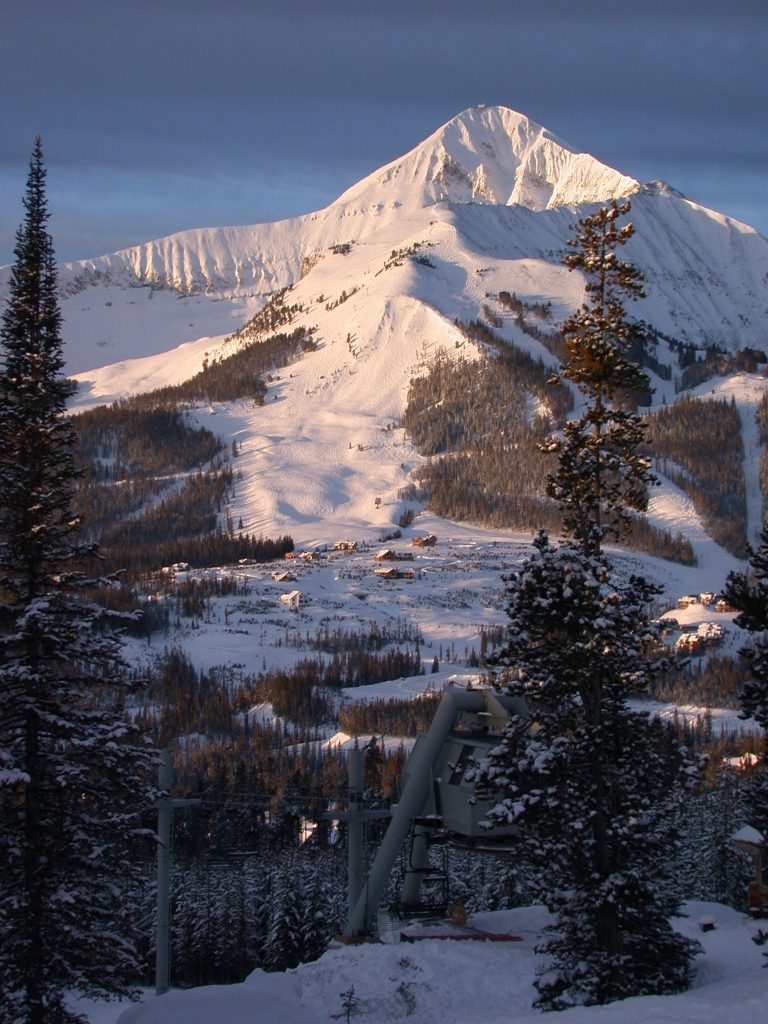 Photo, Glennis Indreland
1. WORLD CLASS SKIING 
Our ski areas are awe-inspiring. Big Sky Resort boasts 5,800 acres of terrain with views of two national parks. Everyone loves Bridger Bowl's light, dry powder, and experts will thrill at the steep chutes. Red Lodge Mountain is a quintessential ski vacation; varied difficulty, spectacular vistas and great apres' decks.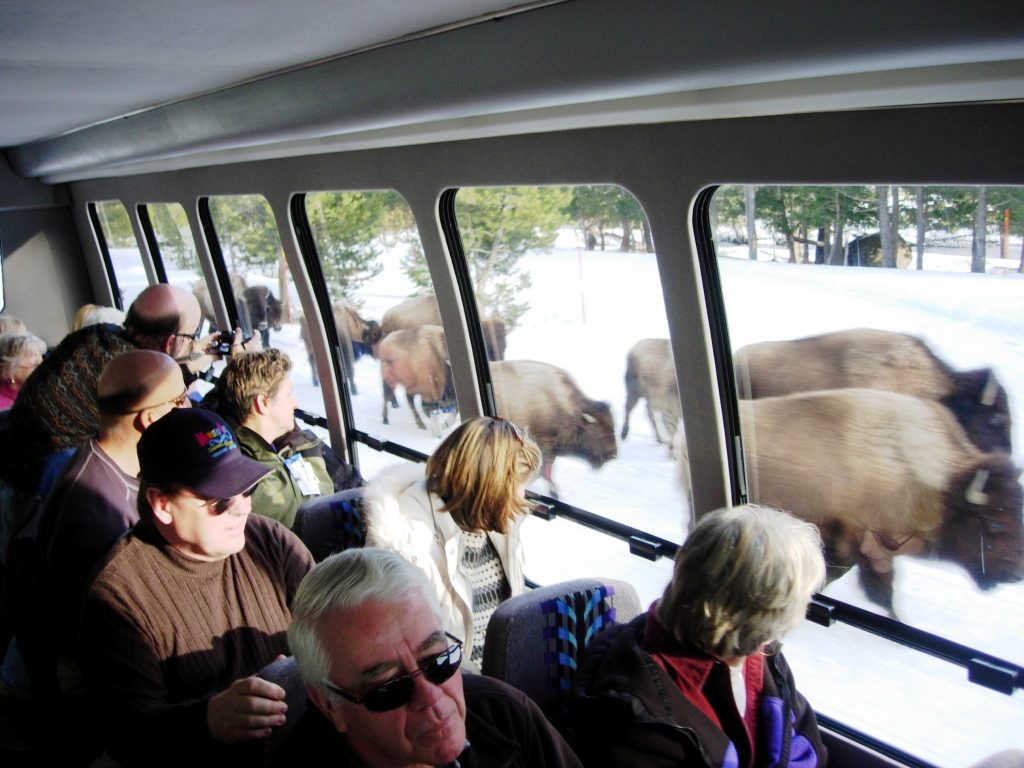 Photo, West Yellowstone Chamber
2. YELLOWSTONE NATIONAL PARK WITHOUT THE CROWDS
For a true winter wonderland, visit Yellowstone National Park. The steamy geysers juxtapose with the snowy terrain making everything seem surreal. Take a guided backcountry adventure or tour in either a snowcoach or snowmobile and for a real treat, stay overnight at the Old Faithful Snow Lodge.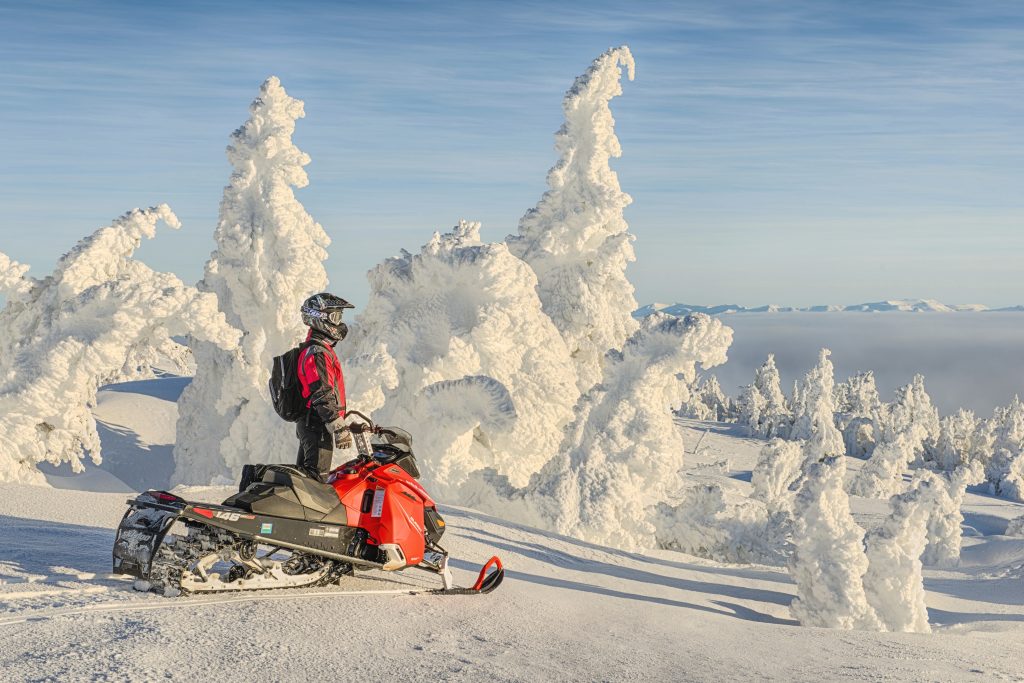 Photo, Ken Takata
3. SNOWMOBILING
West Yellowstone has earned the reputation as one of the "best of the best" snowmobiling destinations in North America. The season starts early and ends late averaging 153" of dry, powdery snow each year. Cooke City is equally amazing, with backcountry that will raise the hair on your neck.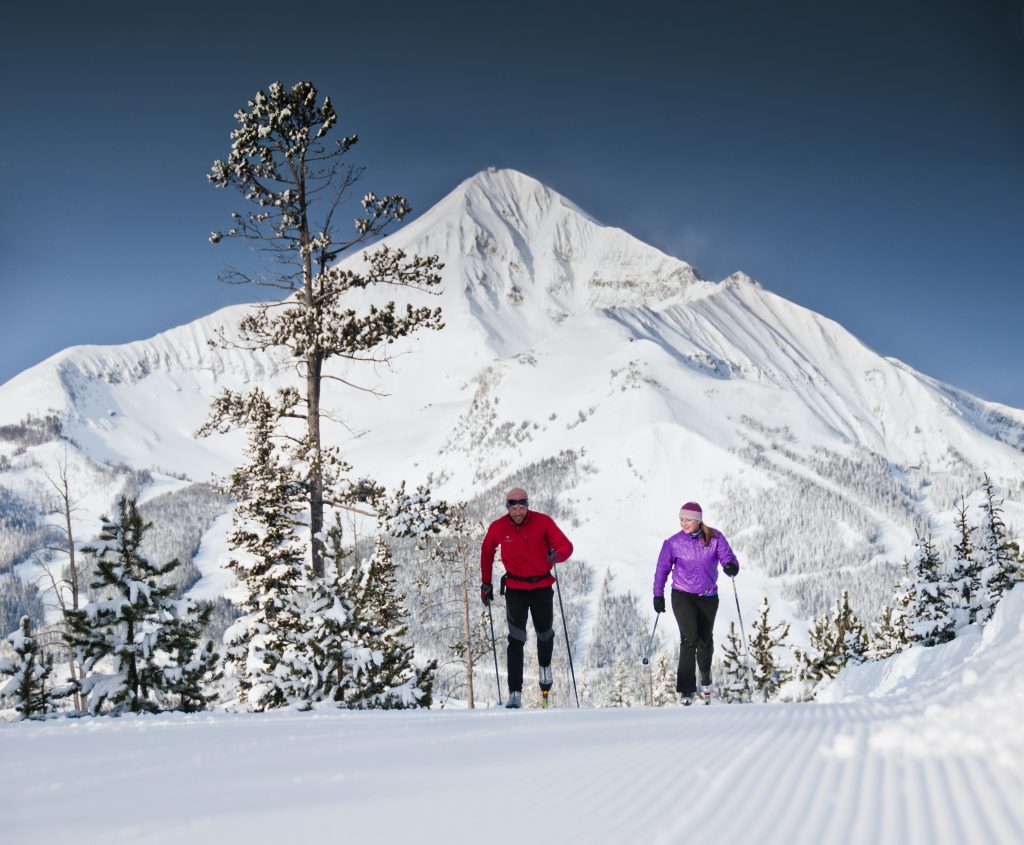 Photo, Courtesy Lone Mountain Ranch
4. NORDIC SKIING
Nordic enthusiasts know you can find exceptional trails from Lone Mountain Ranch in Big Sky, to Bohart Ranch in Bozeman and Rendezvous Ski Trails in West Yellowstone. But it doesn't stop there. With national forests, state parks and peaceful trails just out of town, you'll never run out of places to glide.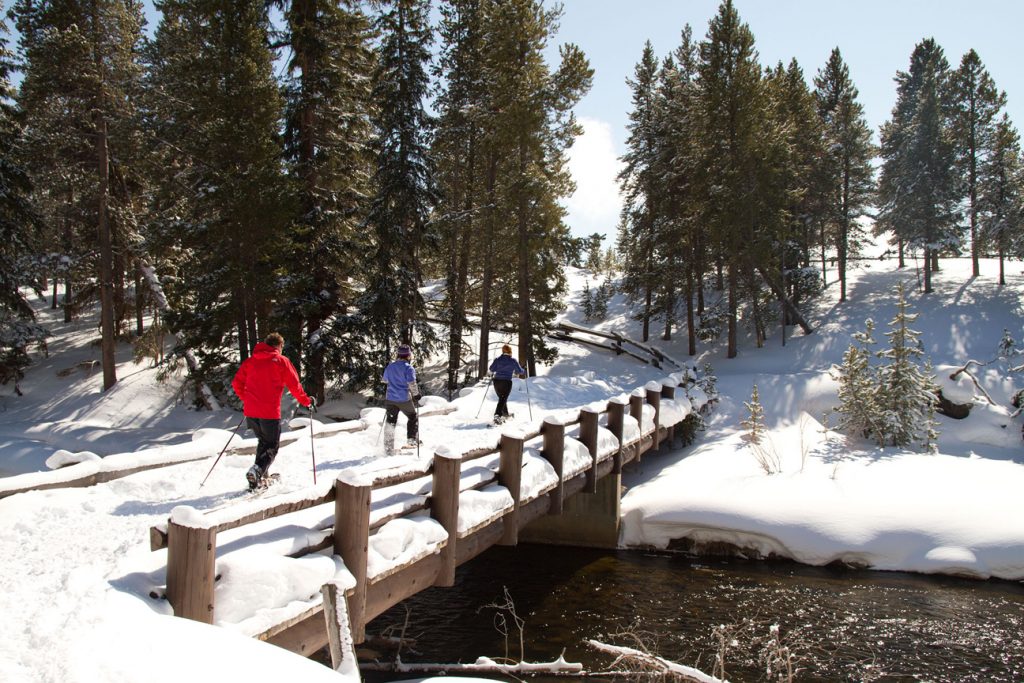 Photo, Dave Hebert
5. SNOWSHOEING
Hiking doesn't have to stop just because the snow flies, snowshoeing is a great way to get out. There's nothing quite like a quiet snowfall followed by sunny skies that make the snow sparkle. There are numerous trails close to town, and Yellowstone by snowshoe is spectacular.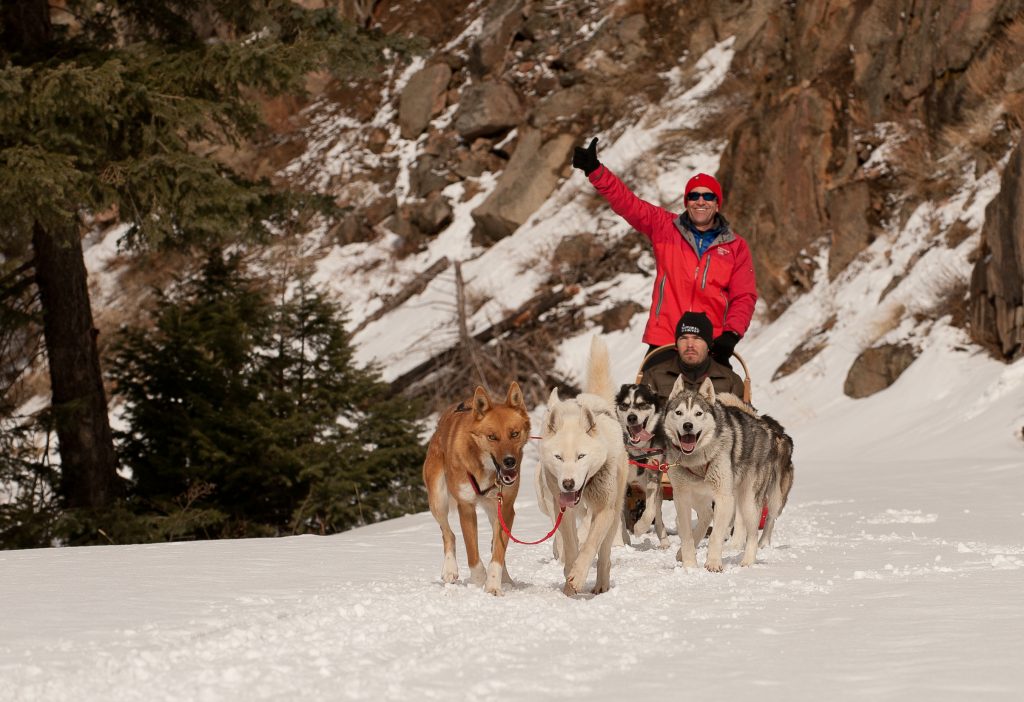 Photo, Donnie Sexton
6. DOG SLEDDING
When we talk mushing, we're not referring to potatoes. Dog sledding is both a participant and a spectator sport. Guided rides are available in Big Sky, West Yellowstone and Chico Hot Springs. And for real excitement, plan to attend Race to the Sky, an Iditarod qualifier.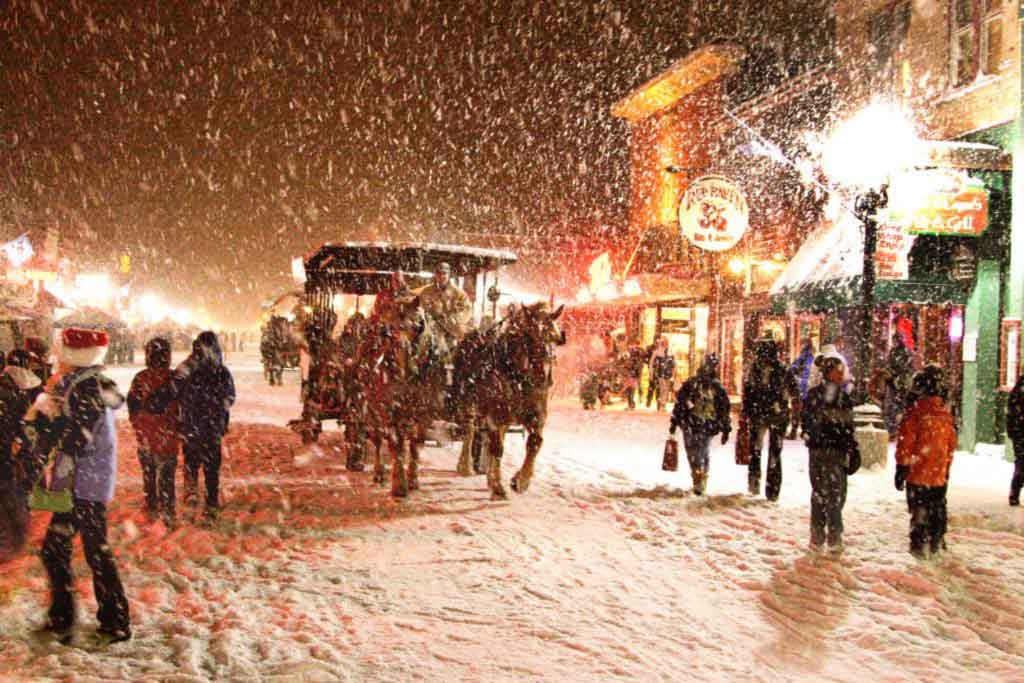 Photo, Merv Coleman
7. HOLIDAY STROLLS
Holiday strolls hold a place in everyone's heart; a night to gather with friends, food, libations, and lots of good cheer. You'll find this tradition in most Yellowstone Country towns, bringing everything from horse drawn carriages to fireside s'mores to strolling carolers. Look out Charles Dickens.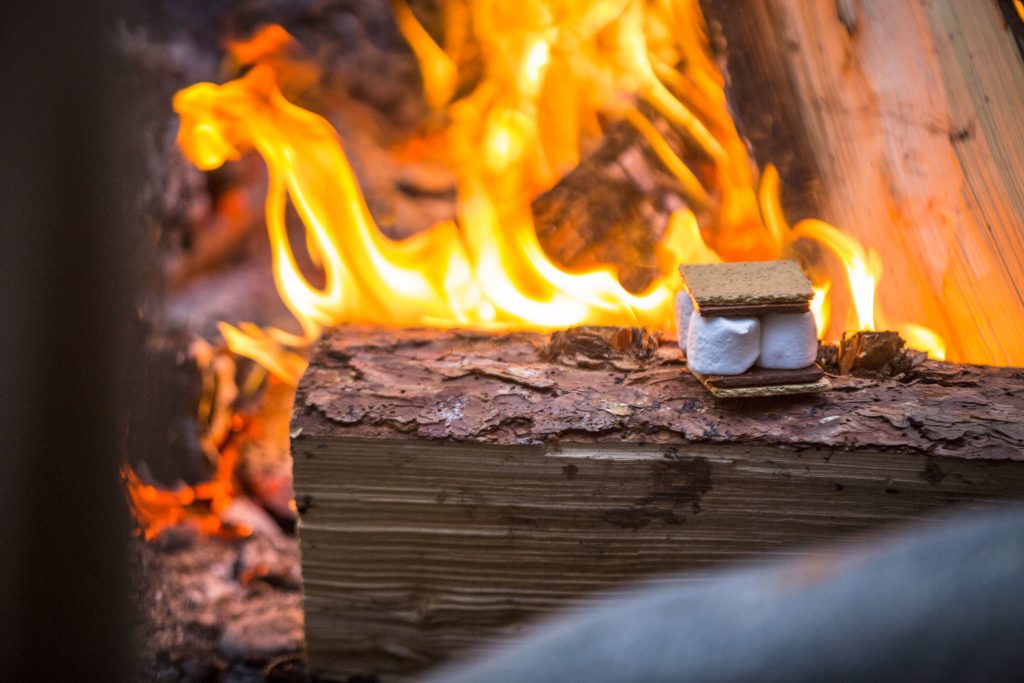 Photo, Courtesy Lone Mountain Ranch
8. FIRESIDE DINING
Everyone loves a good fire, especially when there's good food to go along with it. Moonlight Tavern in Big Sky is perfect for apre' ski. Grizzly Bar in Roscoe has a cozy atmosphere and the Range Rider in Silver Gate is great after snowmobiling. That said, the locals will tell you the best fireside dining takes place right next to a campfire— no matter what time of year.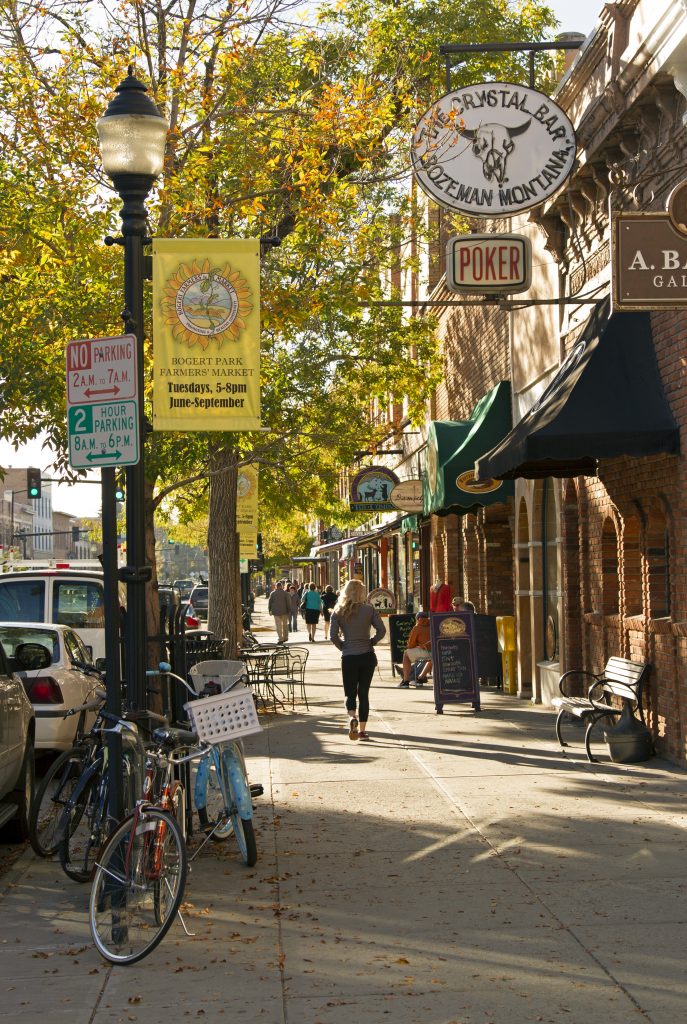 Photo, Travis Andersen
9. SMALL TOWN CHARM
There's a lot to be said for charm. Our historic downtowns are well-preserved and still going strong. You'll find everything from Old-Fashioned candy stores to upscale fashion and everything western. Dining options range from Montana comfort food to bistro style cuisine, with many restaurants serving locally raised meat and produce.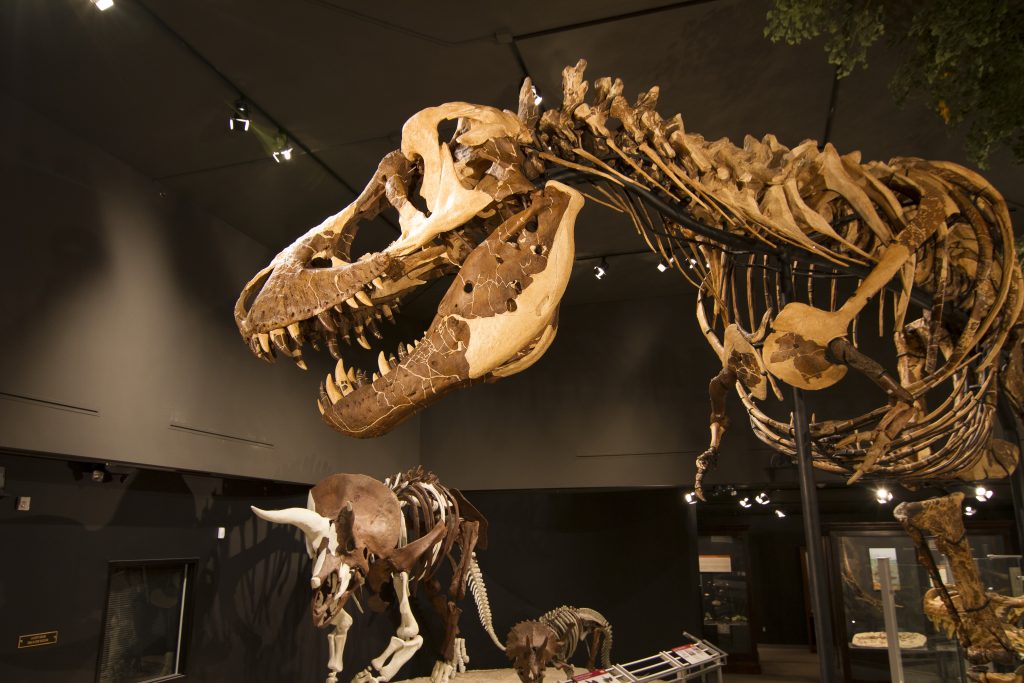 Photo, Courtesy Museum of the Rockies
10. MUSEUMS
If you're not already a history buff, our museums may entice you to become one. Museum of the Rockies at Montana State University is home to a world renown collection of dinosaur fossils including a real, fossilized T.rex skeleton. It doesn't stop there, each town displays relics of our past.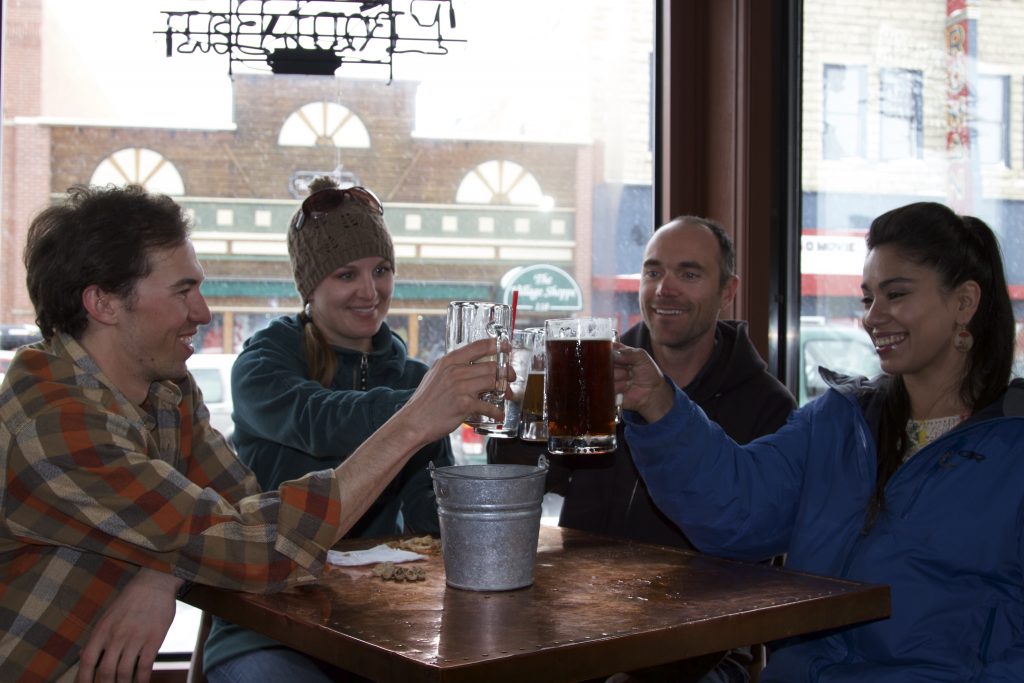 Photo, Travis Andersen
11. BREWERIES
At last count, 15 breweries are scattered throughout Yellowstone Country with more on the way. Locals gather at their favorite tap rooms enjoying lively conversation, traditional brews and seasonal specials. Keep track of your favorites, you'll find many of them on the shelves in local grocery stores.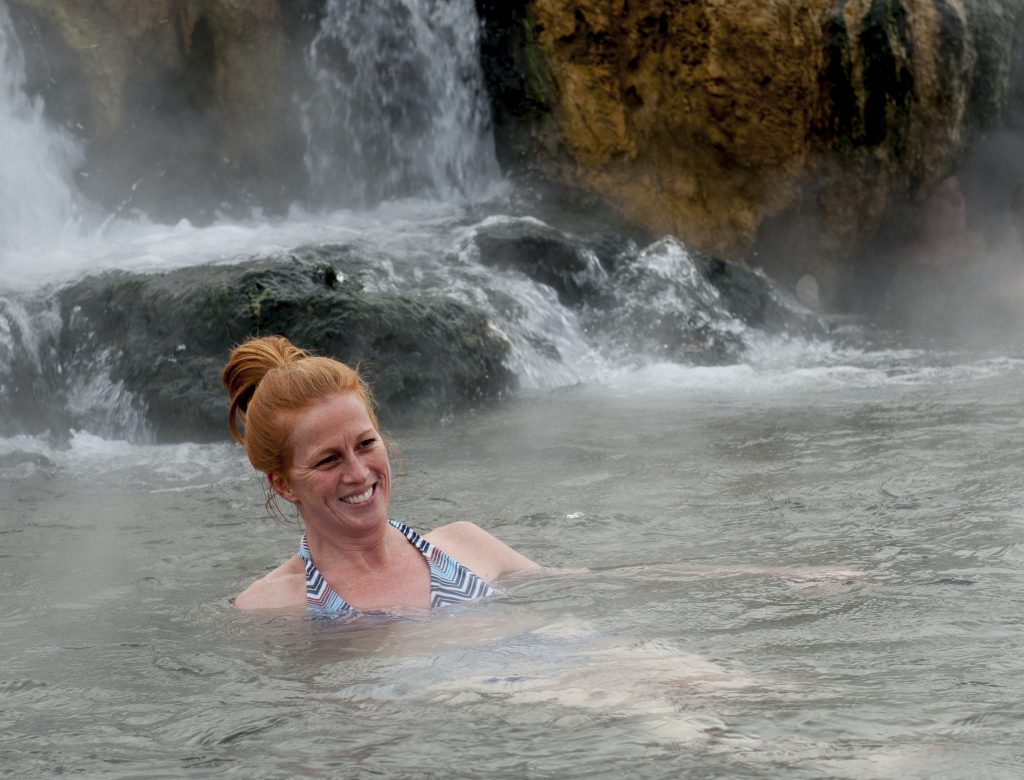 Photo, Donnie Sexton
12. HOT SPRINGS
Pack your bathing suit! Chico Hot Springs is a favorite local haunt, Bozeman Hot Springs boasts nine pools, and for the real adventurous, try the Boiling River in Yellowstone Park, where hot geysers flow into the Yellowstone River, mixing into a perfect temperature.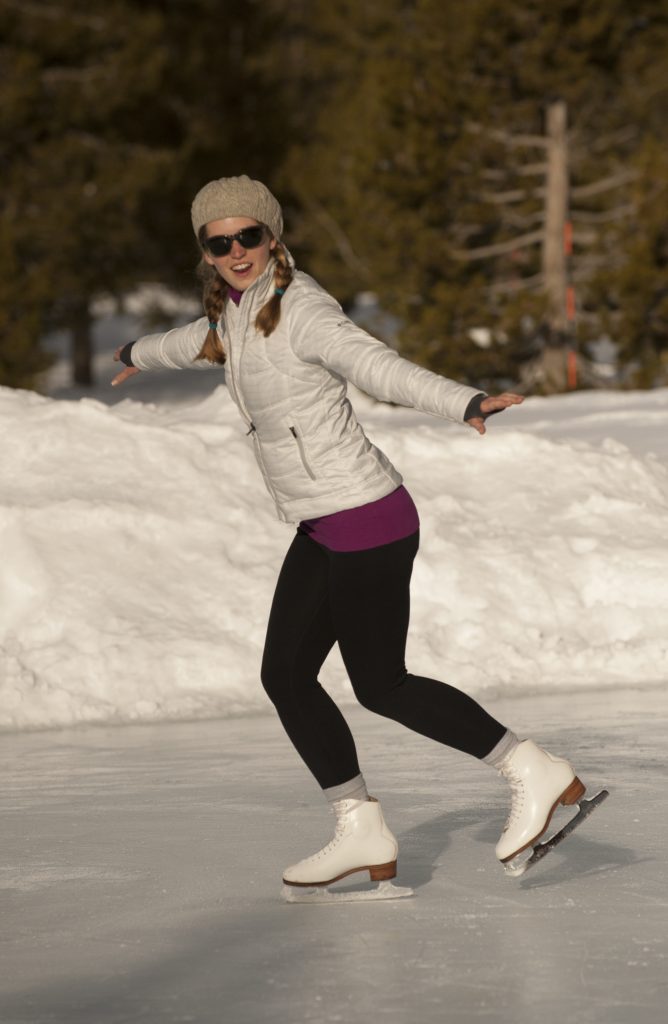 Photo, Donnie Sexton
13. ICE SKATING
Remember the days of frozen ponds and hot cocoa? We've still got 'em. Ice rinks dot our towns both indoor and out. You can still hop into a local hockey game, or teach the little one's how to twirl and glide, followed by everyone's favorite treat, the infamous s'more.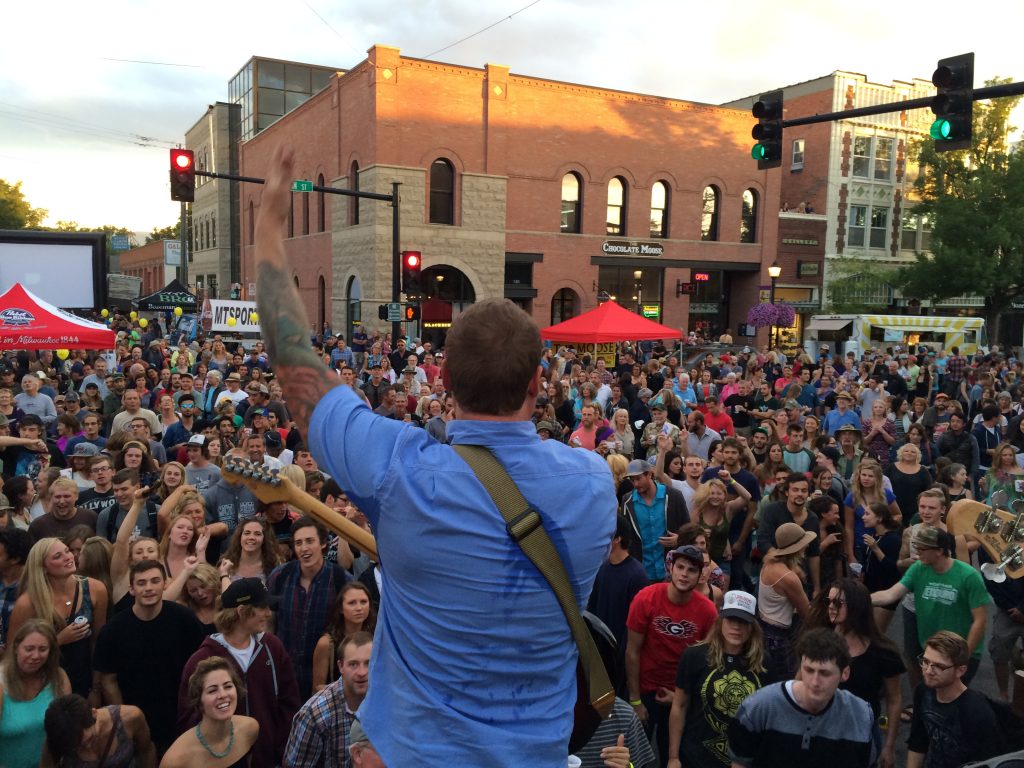 Photo, Courtesy Downtown Bozeman 
14. MUSIC
Music is a mainstay in Yellowstone Country and you'll find no shortage of it. Local, regional and national musicians from every genre come to perform. Keep a close eye on the schedules, many a famous band has been known to play in our local venues— and they keep coming back.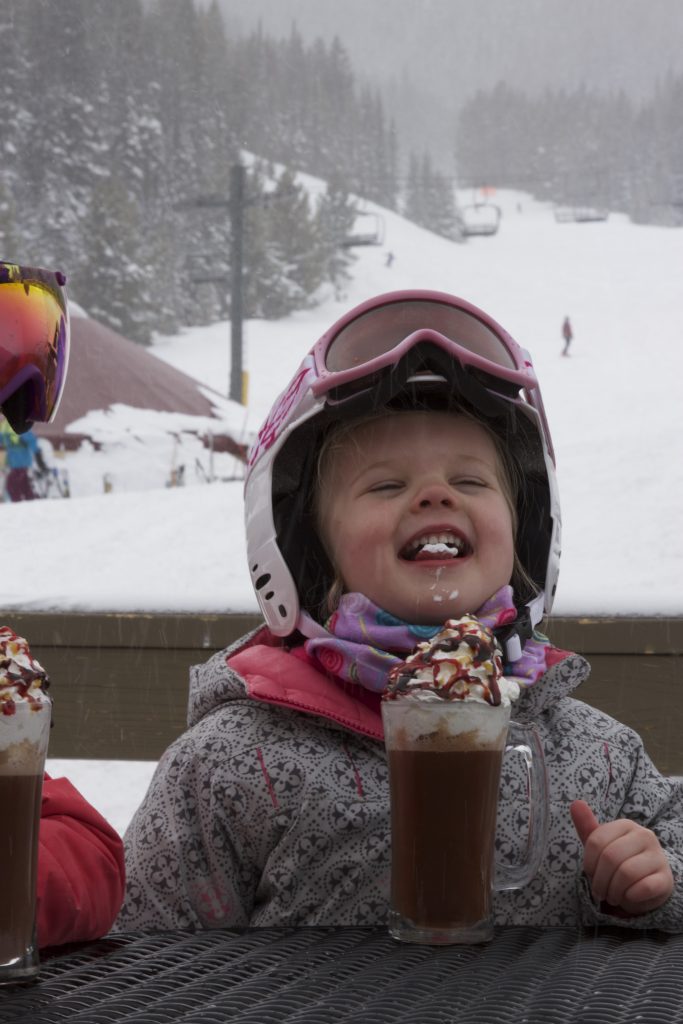 Photo, Travis Andersen
15. DEFINING MEMORIES
If there is one thing we have an abundance of, it's the opportunity to make lifetime memories. Whether it's your first time on the top of a ski hill, watching ice-coated bison or experiencing the thrill of a snowmobile ride, we guarantee you won't forget Yellowstone Country.