10 Family Activities for Fall in Yellowstone Country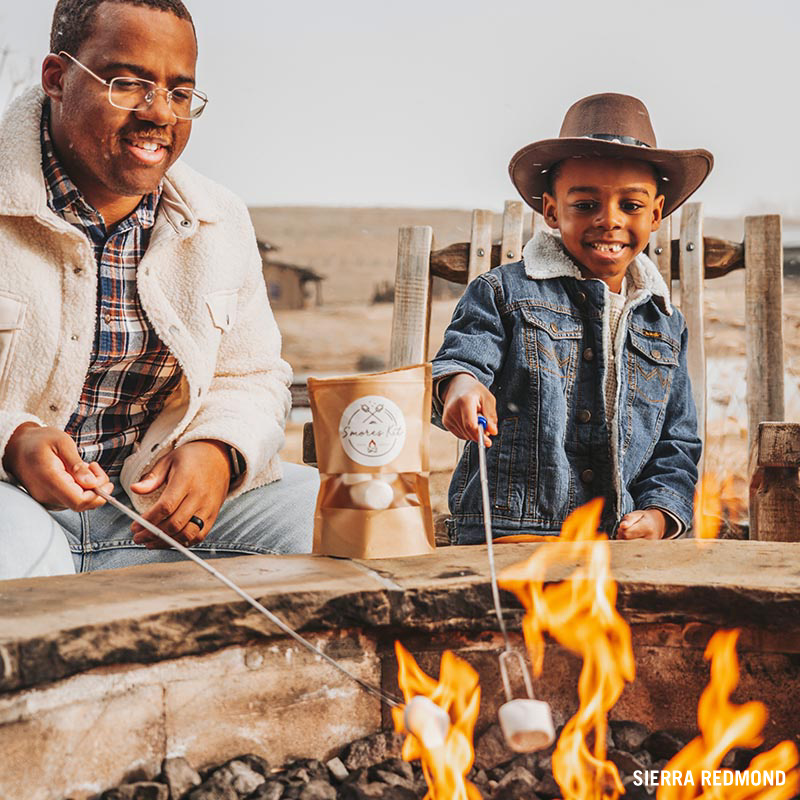 If you ask, Montana's Yellowstone Country residents will often tell you autumn is their favorite season. The pace is slower, the air cooler, and everyone is doing what they can to soak up the last little bits of perfect weather before the snow flies. It's also an excellent time for families to visit, with plenty of fall activities that are fun for any age.
Enjoy an Evening Around the Campfire
There's something extra relaxing about the conversation around a campfire. The autumn nights are still conducive to camping, and fewer people are in the campgrounds. Many lodging accommodations offer firepits as well. Pictured above is the firepit at Sage Lodge, complete with spectacular 360-degree views.
Work Your Way Through a Maze
Each year, local farms create a new design of corn and haybale mazes; each year, they are more elaborate than the next. They've become a fall tradition in YC, with families spending leisurely afternoons getting through the maze, enjoying hayrides, kid's activities, and being out in the crisp fresh air. Montana Corn Maze in Manhattan, Montana, and Bozeman Maze are great destinations.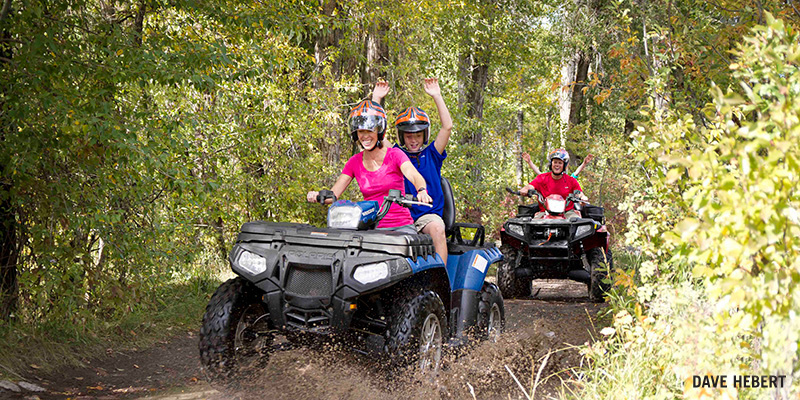 Get Into the Backcountry on an ATV
ATVs or UTVs are a fantastic way to get deep into the backcountry to places few people experience. The views are spectacular, and the ride is relaxing. You can rent them in West Yellowstone, Cooke City, Bozeman, Big Sky, and Red Lodge. More information on rentals can be found here.
Visit a Pumpkin Patch
Even if carving pumpkins isn't your goal, visiting pumpkin patches is a fun way to show kids how our food is grown. Gallatin Valley Botanical at Rocky Creek Farm offers hayrides to the patch, apple picking, cider pressing, a farm stand, and time to spend with the animals on the farm. (Reservations required.) New to the event, Bozeman Maze also has a pumpkin patch this year!
Yellowstone Country has a plethora of museums in towns of all sizes. Learning the history of the area is fascinating; Native American culture, dinosaurs, and western settlers. For a fun Halloween activity, the Museum of the Rockies is hosting Haunted Mountain Theater, a blend of live theater and state-of-the-art capabilities of the Taylor Planetarium.
Take a Hike!
Immersing yourself in the forests full of fall colors is a terrific way to enjoy the quiet season, and YC has some fantastic options. Beehive Basin in Big Sky is a local favorite. The 6.6-mile trail takes you to some of the most beautiful views in Big Sky.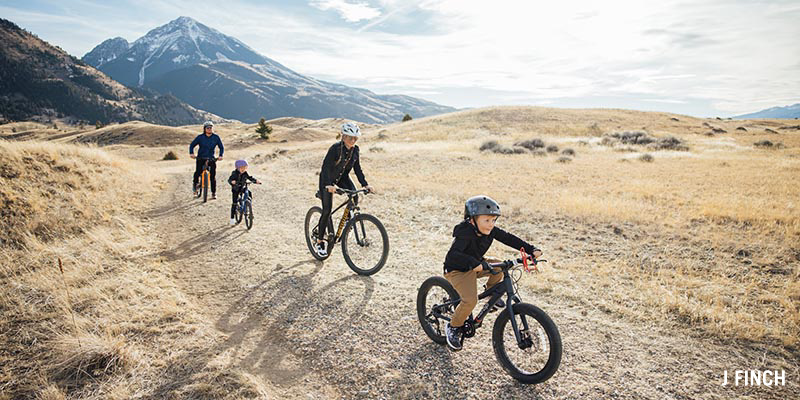 From Copper City Trails near Three Forks to e-bike tours in Paradise Valley, there are miles of trails for all ages and abilities in YC. And, when Yellowstone National Park roads close to vehicles for the winter season, there are generally a few good snow-free weeks when you can ride your bike in the Park! It's also the cyclo-cross season, a cross-country mix of road racing, mountain biking, and steeple chase. Many bigger towns host races, so if you're interested in participating, watch the schedule.  
Wildlife is active this time of year; bears fill their bellies, readying for hibernation, the elk rut (mating season) is in full force, and the bulls are often seen battling. The Lamar Valley in Yellowstone is one of the best places for viewing (especially wolves). But Yellowstone isn't the only place you'll find wildlife, keep your eyes peeled wherever you go; they're out there!
For some anglers, fall is their favorite time of year. The big brown trout are spawning and active, and the migratory fish are moving out of lakes and large rivers, making them more accessible. Yellowstone National Park is excellent this time of year, as the fish move into the Madison, Firehole, Gibbon, Gardner, and Yellowstone Rivers.  
Whether you prefer short half or full-day rides or are looking to spend a few days packing in, there's nothing more western than exploring on horseback. The pace is relaxing, the scenery is gorgeous, and the horses are nothing short of loveable.