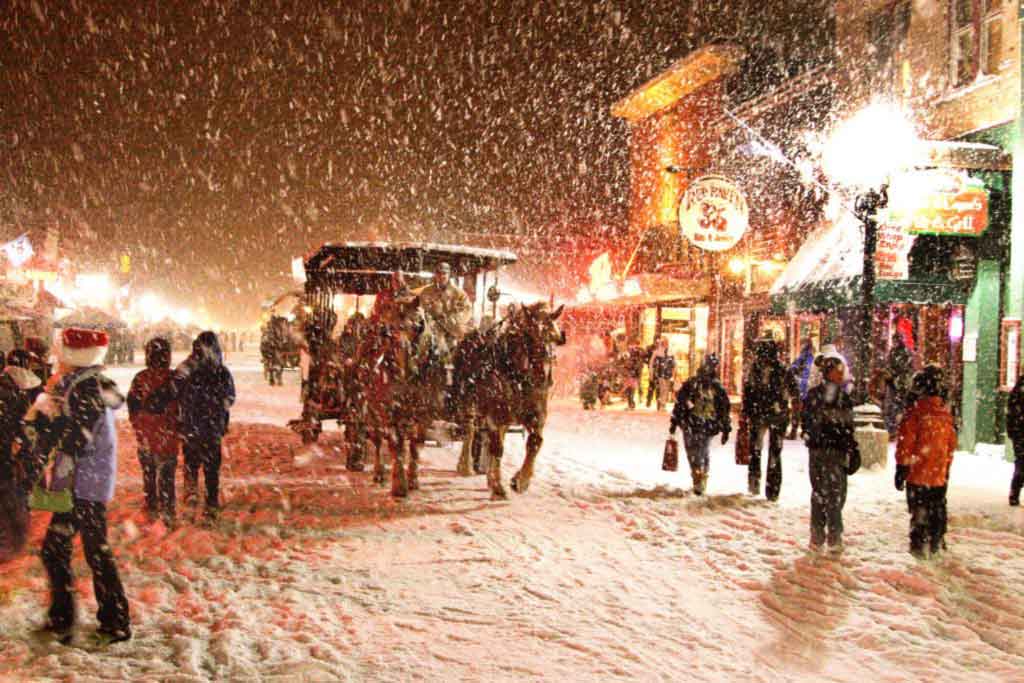 Photo, Merv Coleman, Red Lodge
It's that time of year: snow, shopping, food and fun. One of the best ways to kick off the holiday season is with a good old fashion holiday stroll.
A number of towns in Yellowstone Country keep this tradition. Shops stay open late, food vendors and restaurants cook up warm food and libations while music, friends and family line the streets.
You'll also find some events unique to each town, such as Red Lodge's Blade Parade (bet you didn't know how many ways you can decorate a snowplow!) Bozeman sets up a huge gingerbread house building event (and a display of the winning gingerbread house building contest!) Big Sky showcases live music and fireworks, and West Yellowstone has an entire day full activities, beginning with the Spam Cup Nordic Ski Race.
If you're going to be in one of these areas, be sure to save the date!
Gardiner Christmas Stroll, Thursday, Dec. 1, 5-8 p.m.
Big Timber's Hometown Holiday Lighted Parade, Friday, Dec 2, 6 p.m.
Livingston Christmas Stroll, Friday, Dec. 2, 5-8 p.m.
Belgrade Festival of Lights, Friday, Dec. 2, 5-8 p.m.
Red Lodge Christmas Stroll, Friday and Saturday, Dec. 2-3, 6 p.m.
Bozeman Christmas Stroll, Saturday, Dec. 3, 4:30-7:30 p.m.
Big Sky Christmas Stroll, Friday, Dec. 9, 5-8:30 p.m.
West Yellowstone Christmas Stroll, Saturday, Dec. 10, 10 a.m.-9:30 p.m.