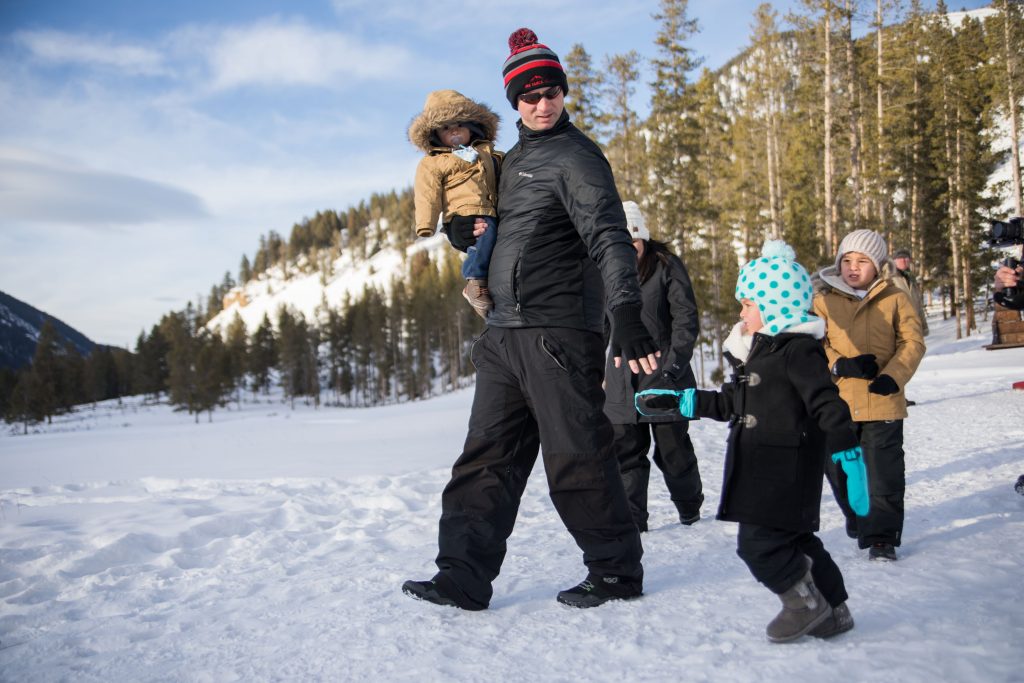 www.kidsnsnow.org
Downhill Skiing
Yellowstone Country boasts three of Montana's biggest ski resorts, all with different attributes and all a ton of fun. Located in Red Lodge, Bozeman and Big Sky, these three towns have all been named as some of the best ski towns in the country. And bonus: you'll have no trouble finding evening entertainment! 
Red Lodge Mountain is known for it's relaxed Montana attitude, no lift lines and no big price tags; it's as authentic of a Western experience as it comes. Bridger Bowl, known for steep chutes and deep powder has expanded their base to include seven acres of family friendly fun. With two covered conveyors, two lifts leading to long gentle slopes and a new warming hut at the bottom, your little (or big) ones will have the perfect terrain to learn. Big Sky Resort is known for some of the Biggest Skiing in America with 5,800 acres of terrain and 4,350 feet of vertical to shred. Ride the tram to the top of Lone Peak and you can see three states, two national parks and numerous mountain ranges.
Guided Snowmobile Tours
Known for both it's challenging backcountry and smooth, open spaces, snowmobiling in Yellowstone Country is an experience like no other. Cooke City, tucked up at the end of the road on the northeastern entrance to Yellowstone National Park, is the perfect winter getaway. There are miles of groomed trails, and the hills are unparalleled for climbing. The town, though tiny, is full of good food and friendly faces. If you're staying in Bozeman or Big Sky, local tour guides will take you through the gorgeous national forests that surround the area, and the towns are hopping with music in the evenings. West Yellowstone is considered a snowmobiling mecca by riders across the country. Spending a day in the park is a must-do, but you'll find endless trails starting right from your hotel room. For a real treat, plan to visit during the Snowmobile Expo March 9-11, 2018. Manufacturers release the new 2019 models, professional riders demonstrate their skills and there are family activities scheduled throughout.